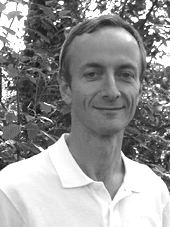 Andrew Burton
"Vitality is generated from the soles of the feet"
Based in East London and Hemel Hempstead, with over fifteen years experience as a Reflexologist, I am a full member of the Association of Reflexologists and have represented them at major healthcare events. In addition, my extensive training in Buddhist Meditation, with its emphasis on calmness, intuition and kindness, has benefited and deepened my Reflexology practice.
"Andrew brings something extra to a reflexology treatment. His focus and care creates an atmosphere of deep relaxation that has left me feeling completely refreshed and revitalised."
Helen Jeffreys, Reiki Master and Counsellor
I offer an unique approach. The ingredients of a typical reflexology session with me can include a blend of any aspect of my training - Conventional Reflexology, Facial Reflexology, Reiki, Traditional Chinese Medicine and Buddhist Meditation.
andrewbburton@hotmail.co.uk - 07981 756804