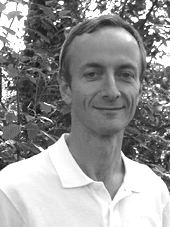 Andrew Burton
Based in Bethnal Green, East London and Hemel Hempstead I was trained in Tui na (Chinese medical massage) by the renowned Sarah Pritchard (author of several books on Tui na massage and one of the first Westerners to practice Tui na). After a year of rigorous training I was awarded a first class pass mark.
I am fully insured with the British Acupuncture Council as a qualified Tui na practitioner.
For extra strength, stamina, sensitivity and sensory acuity I draw upon a daily disciplined practice of meditation and Qigong that stretches back over the past 20 years.... like drawing water from the well.
"I've seen a real improvement in both my hip and back"
Shen
andrewbburton@hotmail.co.uk - 07981 756804